The apostle Paul wrote two letters to Timothy, a young pastor, giving him advice and instruction. In the closing of his second letter, Paul said:
"For I am now ready to be offered, and the time of my departure is at hand. I have fought a good fight, I have finished my course, I have kept the faith." —2 Tim 4:6-7
I love that Paul referred to his death as his "departure!" He said he had finished his course. He goes on to say in the book of Acts that he would finish his course with joy.
"But none of these things move me, neither count I my life dear unto myself, so that I might finish my course with joy…." —Acts 20:24
If Paul had a right to finish his course, you and I have that same right. And we can finish it with joy. When Paul said, "None of these things move me, he was referring to the two verses before:
"And see, now I go bound in the spirit to Jerusalem, not knowing the things that will happen to me there, except that the Holy Spirit testifies in every city, saying that chains and tribulations await me." —Acts 20:22-23
Paul knew that chains and tribulations awaited him, and yet it did not move nor deter him from what he knew he was called to do. We can be the same way. It's not wrong to be concerned about the future. It's how you respond that makes all the difference.
We have a right to be here. For this purpose, we came to this hour. We are all here for a purpose—to fulfill a mission, finish a course and fulfill a destiny.
God has always taken care of His people.
When God's people need miracles, they get miracles. Just look at the Israelites. God parted the Red Sea for them. He gave them water from a rock, manna from heaven and miracles of protection. They were guided by a cloud during the day and fire at night.
He is still protecting us today!
Some people can live in the safest possible environment and be in constant fear and paranoia. Others can be in the midst of danger and have perfect peace. God's promises don't just work in safe situations.
"You shall not be afraid of the terror by night, nor of the arrow that flies by day, nor of the pestilence that walks in darkness, nor of the destruction that lays waste at noonday. A thousand may fall at your side, and ten thousand at your right hand; but it shall not come near you." —Psalm 91:5-7 (NKJV)
We don't have to live in fear. In fact, the Bible tells us it is vain to stay up worrying at night. God never slumbers nor sleeps, so why should we be awake?
"Unless the LORD builds the house, they labor in vain who build it; unless the LORD guards the city, the watchman stays awake in vain. It is vain for you to rise up early, to sit up late, to eat the bread of sorrows; For so He gives His beloved sleep." — Psalm 127:1-2 (NKJV)
We are God's beloved, and He gives us sleep.
So let's believe and receive the promises of God and rest in His divine protection!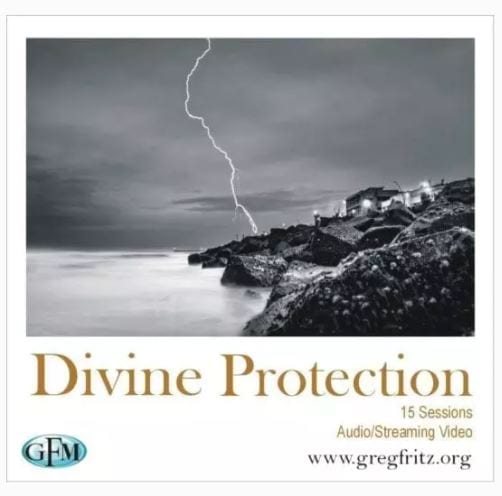 Do you struggle with fear and anxiety concerning your personal safety? Find out in this series how you can live out the length of your days and finish your course with joy under His Divine Protection. Get your Free Mp3s or streaming videos by using Code: FREE at checkout!